Hi – if you've landed on my page looking for information that we spoke about recently, just click on the button below that corresponds to the subject you're interested in. If you landed here purely by mistake, that's okay, you too can click on any of the buttons below to get started.
Who Am I?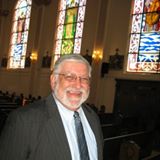 My name is Mike Martin. I am a veteran of the Vietnam War. I served from 1968 to 1972 as a Navy Supply Corps Officer. After the war, I came back to the states, got married, had a couple of kids and settled into a career in technology sales. Fast forward to today and I am a grandfather and disabled veteran business owner. I'd love to share the opportunity with you. Just click on the button marked, "Rebate Program," or "Become Your Own Boss – Vendor Program," below to learn more.
If you're here to re-order product, click the button that reads, "Re-Order Product" below. If you are here as a new customer, click the button that reads, "Free Offer" below. And, if you are here to order our new pet formula, click the button that reads, "Pet Formula Free Offer," below.
How ever you arrived here…welcome!
Want to find out where I'll be next? If you live in the Silicon Valley, you may visit me at my booth.  Following is a calendar for my monthly schedule: